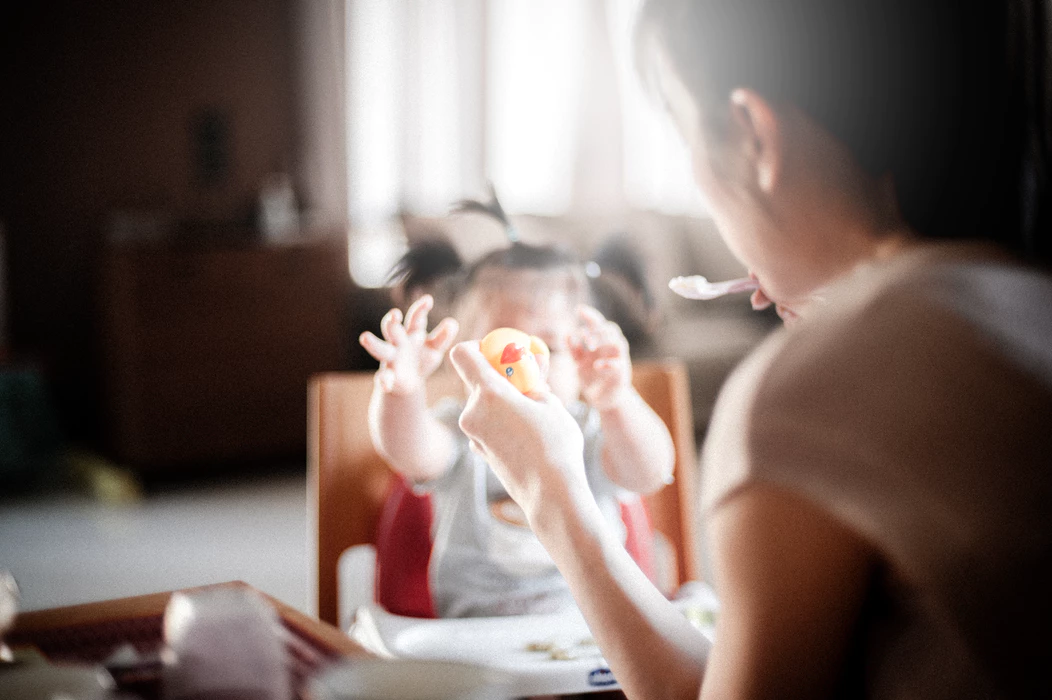 Image courtesy of Unsplash
Budget-Friendly House Selling Tips for Busy Parents
Are you considering listing your home for sale but are half-afraid you won't be able to present the house well? We have good news! Not only can busy parents have their home ready for the market, but with a few smart strategies, you can also have it spotless and clutter-free in time for showings. Here's how to navigate preparations and avoid going broke in the process.
Depersonalize Decor
It's fun to decorate your home with your kids in mind, but when it comes time to sell your house, Realty 101 explains that depersonalizing is your friend. Throughout your home, including kids' bedrooms and bathrooms, you need to aim for a decor that won't remind potential buyers you live there. That means family photos, refrigerator art, toy bins, collections, and so on all need to be removed. Theme decor can feel tricky, but you can replace cartoon shower curtains and race car comforters inexpensively, just shop big retailers like Kohl's. By checking online for Kohl's coupons, you can stretch your dollars and put out attractive and inexpensive replacements, then store their favorites until you have settled into the new place.
Do a Deep Clean
Presenting a thoroughly cleaned house is one of the keys to a successful sale, and when you have kids, it can be a challenge to get it clean and keep it that way. So, plan to polish every nook and cranny, and assemble some smart tools for the job. Organize a cleaning caddy with your favorite selection of cleansers and gadgets, and keep it handy for quick refreshers. A well-chosen duster is a boon, and for crumbs, entryways, and play areas, a handheld vacuum is nearly indispensable. For stocking up on all your cleaning goods, Walmart offers everyday low prices and a broad selection. You can save even more and make it super convenient by shopping online and choosing items which are discounted when you pick them up at the store, which is both economical and efficient.
Pick Out Paint
Once you pull down personal items and have a spotless home, it's the perfect time to paint. When it comes to selecting colors, neutral walls are generally your best bet. Think about cool shades of grey or pale blues. One great way to handle refreshing the kids' rooms is to give them just a couple of shades to pick from and go from there. Giving them a say in the process can take away the sting of losing special decor, and be sure to remind them they can pick stuff for the new house as well. Home Depot offers a full selection of paint and supplies, and since you won't be staying, consider low-cost paint. The new homeowners might paint over it anyway, and this way you can present the space in an appealing manner without overspending.
Storage Solutions
Removing your kids' excess things is one thing, but what do you do with what's left behind? With a busy family, there will be some things that simply can't be stowed until after the move, such as favorite toys, sporting equipment, school supplies, baby gear, and so forth. HGTV points out that one way to tackle the conundrum is to invest in aesthetically pleasing storage containers. Choose something attractive that you can display, such as trunks or baskets. Also, keep something handy you can toss things into on your way out the door, like a small laundry basket or bag. Keep space set aside in the car for the last minute stash and you'll be set to snag any short-notice showings. For baskets, bins, and other storage containers, Michael's has a broad variety to mesh with your decor, and you can check their website for current deals.
Getting your home ready to sell is a big deal. Even if your family is on the go, you can prepare to list your property without too much trouble or expense. When showings come along, you'll be ready in a flash, and thanks to your preparations, you'll be moving to your new place in no time!