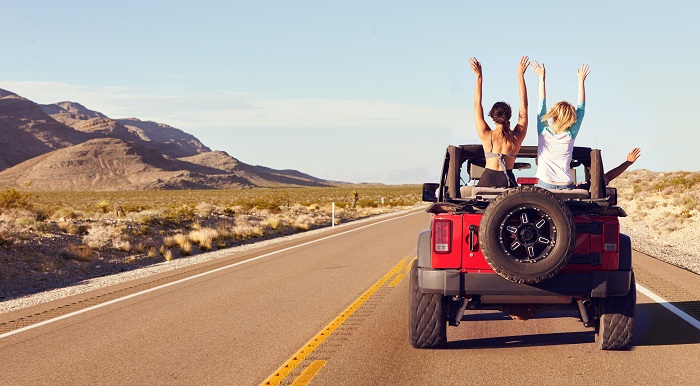 Road trips are a classic American pastime. You are able to explore the country with friends and family while making lifetime memories. One of the top places to road trip to is the "Sunshine State" known as Florida. Although, Florida is a great state to travel to, it is important to note the weather.In the state, few businesses will be open for inclement weather. Be sure to be always prepared for the worst since weather in Florida is unpredictable.
Florida has endless entertainment, and Deltona is perfectly located to take advantage of the more well-known attractions of the state as well as local hidden gems.
Here are 5 cities that are perfect for short road trips from Deltona and some ideas for what to do on your staycation.
Orlando - 30 Miles, about 30 mins
Orlando is known the world over for its theme parks, nightlife, and its incredibly lively local culture. Being 30 minutes away, this trip is very short, so don't pack the car snacks just yet.
For kids, and indeed the whole family, there is a plethora of theme parks like Universal Studios or Walt Disney World. If you want to spend a little less money, consider checking out wax museum Madame Tussauds, the Crayola museum, or the famous Medieval Times Tournament.
There is plenty of entertainment for adults as well, including tours of the Kennedy Space Center, boat tours of Everglades National Park, and a museum dedicated to the Titanic disaster.
Kissimmee - 52 Miles, about 1 hour
Kissimmee is instantly recognizable by its unique name, and it has an interesting and unique local flair. This trip is only about an hour away from Deltona.
Kids can check out Gatorland, dedicated to conservation of alligators, and the whole family can take a ride in an Airboat around the wetlands and marshes of Boggy Creek.
There is a military history museum in town, as well as a monument to Pearl Harbor to look for while perusing the Old Town section of Kissimmee. Your partner might ask you to kiss-a-me after taking them here!
Tampa - 114 Miles, about 2 hours
Tampa is a little bit further from Deltona, so get ready for a short journey with some snacks and water. For people who love animals, Tampa is the place to be.
Check out Busch Gardens for a very unique Zoo-Theme Park pairing, with over 12,000 animals as well as food, games, and rides. The Florida Aquarium is a beautiful place to spend some time, but you might get lost in learning about 20,000 different types of aquatic animals.
With museums all over town, a 60 acre zoo, boat tours and more, Tampa will keep you captivated all day long.
Jacksonville - 115 Miles, about 2 hours
Jacksonville is known for its nearby beaches, and the city boasts a few of its own cultural attractions. Jacksonville is just about as far as Tampa from Deltona, a 2 hour journey.
Check out Amelia Island, a free natural area 30 miles north of the city with 13 miles of beaches, or Atlantic Beach and Ponte Vedra beach which are a little closer. In Jacksonville itself, go to the downtown area to explore the Riverside Arts Market or the beautiful garden-oriented Cummer Museum of Art.
Saint Petersburg - 136 Miles, about 2 hours 30 mins
Saint Petersburg is the last destination on this list, and it is also the furthest at 2 and a half hours away from Deltona - make some playlists, and leave early.
The city has things for kids to do, but they are mainly based around parks and natural areas. The Sunken Gardens are a gorgeous place to take your kids to appreciate over 50,000 flowers and fauna along a waterfall and grove-lined path.
The city's major claim to fame among art lovers is its Salvador Dali Museum, designed to be a tribute to one of the greatest surrealist painters of all time, and there are other art museums and creative spaces to intrigue your creative side throughout St Petersbu