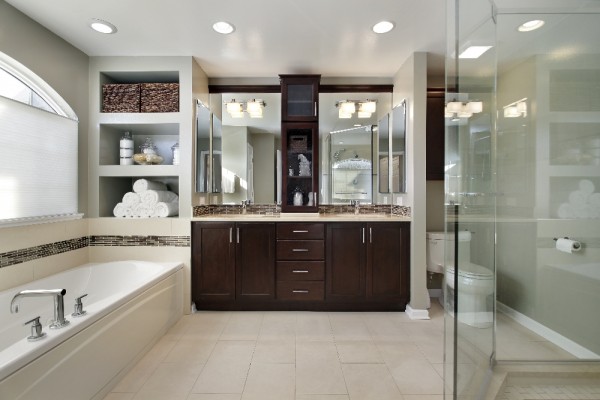 Many of us have special memories associated with vacation rentals, and owning one can be just as rewarding. It has never been easier to promote your property online, but there is more that goes into making it a success. Here is what you can do to make an impact on the market.
Why Prep?
It may be tempting to advertise as a vacation rental from the get-go, but investing your time and energy can pay dividends. By their nature, vacation homes are lucrative and can attract a broad spectrum of tenants. They can be a worthwhile income depending on the area and could contribute to retirement savings or other personal funds. In fact, expenses such as repairs and property taxes may be eligible as deductibles from the IRS. Having a rental gives you further options, as you can draw an income from it even if you ultimately plan to sell. Indeed, by making shrewd enhancements, you could appreciate your property's valuation down the line.
Upgrade Features
As noted, vacation rentals are not exclusively about immediate benefits; there are also returns on investment that can be yielded from upgrades. You do not have to radically overhaul your property; instead, you can make cost-effective enhancements like new faucets and improved lighting. Brightening up rooms can nurture luxuriousness, and this can be a clincher when it comes to staged photographs. Of course, remodeling some rooms is a good idea, as it can offer ROI, such as installing granite surfaces and replacing a tub with a jacuzzi in your bathroom. Making upgrades can sound expensive, but the right enhancements could reward you.
Keep it Spotless
Maintaining a clean rental is a given for success, but the approach you take is flexible. You may want to delegate cleaning by hiring professionals to ready your home and restock supplies when necessary. Certain companies may engage you in the process by taking photographs and maintaining an inventory that you can go over. However, you may want to clean personally, so it's important to have the right gear on hand, including a sturdy vacuum. A vacuum is an investment, one that needs extensive research from guides to positive and negative reviews. Whatever path you decide upon, always have spare bedding, towels, and hygiene products on hand to make preparing for new guests less onerous, and leave a lasting impression.
Make It Smart
Creating a smart home can make life easier and boost rental appeal. After all, you may not live close, but a smart home can simplify bookings and even benefit a guest's sense of well-being. Your needs will determine what type of home security you invest in, whether that is monitored alarms or apps to track it yourself. A professional service will vary in cost, but you may prefer a subscription over an app. Smart homes offer comfort, so consider what might improve a guest's experience. Would their stay be enhanced by an automated thermostat or a smart assistant that could smooth their transition to an unfamiliar environment? The right smart choices can make your rental appear fresh while potentially adding further value to your home.
Stock Up
A furnished property is one thing, but guests — whether families or individuals — will be most assured by the basics. Think along the lines of cupboards full of silverware and dishes, or bathrooms replete with clean towels and toiletries. When you take photographs of your rental, be sure to stage rooms so that these essentials are clearly visible. As well, mention these amenities in your descriptions as viewers will be attentive to omissions of features they could consider important. When you stock up, consider what would make your rental livable and cozy. Your home may have gorgeous surfaces and smart tech, but if it is lacking in a coffee pot or WiFi, that could take business away from you.
Transforming a home may sound like a herculean effort, but it doesn't have to be. Yes, you need plenty of preparation, and your property can benefit from upgrades, but there are also very clear financial benefits. This is an opportunity worth embracing.