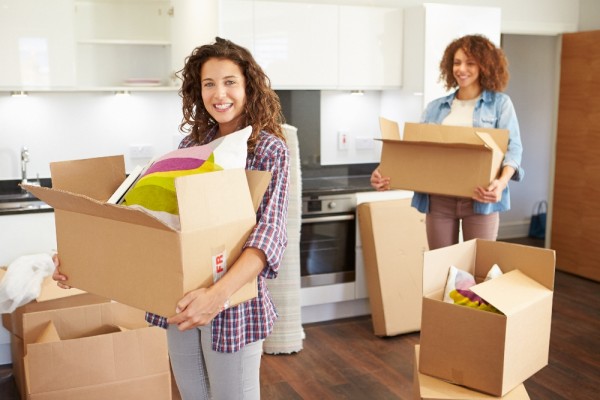 You are finally ready to buy a new home -- congratulations! Buying a new is a huge step and can provide you security for years to come. Of course, it's a big investment, so you want to be smart about it. If you are feeling overwhelmed by the commitment and cost that come with home buying, you're not alone. Anxiety over buyer's remorse is real. However, you can help prevent that stress by adequately preparing for this venture. Use the following tips and resources and you'll be happy with your experience.
The Home Inspection
If you want to avoid buying a lemon, you want a home inspection that will catch any and all flaws in the home. It doesn't matter if the house is new, a historic treasure, or a basic 30-year-old home on the market, you'll definitely need an inspection. When finding an inspector, don't just settle with one your real estate agent recommends. Ask friends and family if they have someone whose work they were happy with and cross-reference with the American Society of Home Inspectors. You'll be grateful for putting in that bit of extra work when you end up buying a house free of serious flaws that will cost you big down the road.
Don't Be Afraid to Negotiate
Most transactions we make in our day-to-day lives involve fixed prices. But when it comes to buying a home, you get to use your negotiating skills. Don't be afraid to ask the seller how flexible they are willing to be on the price. While you don't have to offer exactly what's being asked, you definitely don't want to offend them with something that is way too lowball.
While negotiating your purchase price, don't forget you can save money by asking for credits to repair or replace things in the home that your inspector says needs fixing. There's also room to negotiate on closing costs. Talk with your real estate agent about where they think you can save money.
The Final Walk-Through
There's no such thing as too careful when it comes to making such a huge purchase. Before you close, you want to be sure this is the house for you. A final walk-through to see the property sans carpets and furniture can give you a better idea of what you are getting yourself into. This way, you can avoid unpleasant surprises after you've gotten in too deep.
Leave Nothing Behind
Once you've closed and you're ready to move into your new home, you want to make sure you are leaving a clean slate behind in your old home or apartment. Not only will this help you recover your deposit, it's simply the polite thing to do. If you hire a professional cleaner, you can turn in the receipt to your landlord as proof. Also, professional house cleaning can be pretty affordable. According to HomeAdvisor, the average price for a maid service to clean a house interior runs from $115 to $205. If you like the work your house cleaner does, you can use them in the future to make your new home clean and bright, as well.
***
Buying your a new home is a big investment, so you want it to be in the right direction. Rushing into a purchase can lead to buyer's remorse. To avoid that, take it slow and be cautious. Use a licensed home inspector with references you trust. Don't be afraid to break out your negotiating skills to work down the price. Before you commit to buying, do a final walk-through to be sure it's the home for you. Finally, be sure to leave your old place in great shape by paying for a professional cleaning that can help you recoup your deposit.